BIC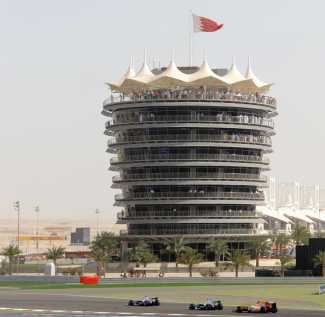 Bahrain International Circuit (BIC) is an ultramodern motorsport facility that is located in the heart of the Sakhir desert. Designed by the renowned German engineer Hermann Tilke, the circuit incorporates many features of local culture.
Costing approximately $150 million, the entire facility took less than 18 months to build – quite a feat considering the massive undertaking that was needed to develop the land.
BIC features five FIA certified track layouts, more than anywhere else in the world . This allows the circuit to host a range of motor racing events. The 5.412-kilometre Grand Prix Track regularly hosts international races, including the Formula One Gulf Air Bahrain Grand Prix, the FIA World Endurance Championship Six Hours of Bahrain, races in the GP2 Series and the Porsche Mobil 1 Supercup.